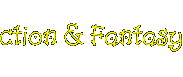 Welcome to IndianSciFi.Com, India's First Science Fiction Portal! Offering you Stories, Audio Stories (mp3 & RealAudio), eGreetings, eInsults, Discussion Forum, Links to Great Sites, Make Pals, Great Graphics, Downloads & Audio Insults!
We hope you will enjoy your stay. If you do, please come back and do tell your friends (you may like to use the Recommend-It button below). If you have suggestions on how we can improve this site, please tell us!




Code * Do not modify -

| | |
| --- | --- |
| The winner of the first Indian Quasar SciFi Award will be announced later on in 2002, for the best story published on IndianSciFi.com till then. A fully independent panel of eminent judges will make the decision. The prize? We are hoping to be able to give the winner a fully-paid trip to the United States to witness a Space Shuttle launch! So get your gray cells working on those stories! If you need some prompting, visit our 'Possible Worlds' Stories, where we have constructed story scenarios for your exclusive use - the infrastructure is there so what are you waiting for?! And if you have other ideas for 'Possible Worlds' or criticisms of these ones, please do send them in to us! | |
There are several different sections to this site -

Stories :
What will India/the World be like in the future? We have a number of stories in this section that will explore this question. Apart from that we ensure that they will hold your attention as good stories in their own right!
And we're looking for more - have you ever felt there is a Science Fiction or Fantasy story inside you just dying to get out?! We will pay you a flat rate of Rs 1000/- for every original, previously unpublished story that we publish on IndianSciFi.Com! Maximum length accepted is 10,000 words. (YOU will continue to hold the copyright to all stories published on the site, and our payment of Rs 1000/- is made for publishing the story on indianscifi.com on the web, and a one-time publishing in hard copy - either in book or magazine form.)
Tech-eGreetings :


In this part of the site, set up your own Greeting cards with a difference! Into software? Are your friends? How about Biotechnology? Medicine? Astronomy? Immunology? Supercomputers? Robotics? You will find many specifically

High-Tech-oriented whacky greetings here especially for your use! And we are adding new ones all the time.
Tech-eInsults :
A close relation of the above section(!), here you can send friends or work colleagues carefully constructed insults! Have a go! And our Insult-PhDs are constantly inventing new ways for the insulted party to get her/his own back!
Discussion Forum/Classifieds :


Discuss aspects of Science and Science Fiction / Fantasy with other guests of IndianSciFi.com or put your Classified Ads here- but Hey! Please keep it clean!!
News :
In this section, you can read about relevant events in the world of Science!
Submit A Site :
Submit a great site that you've discovered! We will add it to our list, so all guests of Indianscifi.com can benefit!
Make Pals / Matrimonials:


Leave your details and hobbies/likes/dislikes, so other guests of

Indianscifi.com can communicate with you! Who knows - you may even meet your perfect partner, the love of your life this way!To be able to use this section, you will first have to

register

with us.
Downloads :
Download various FREE movies, graphics, screensavers, wallpapers, audio mp3 books and much more - we are constantly adding to these 'FREE DOWNLOADS' !
General Links :
This new page holds loads of great general links - search engines, and indian and international information and analysis websites!


ALL PERSONAL INFORMATION YOU GIVE TO US WILL BE TREATED IN THE STRICTEST CONFIDENCE. WE WILL NOT SELL OUR EMAILING LISTS. WE TAKE PRECAUTIONS TO SAFEGUARD YOUR SENSITIVE DATA.


Copyright ©, 2000 Indianscifi.com
All Rights Reserved.
Designed by : Panalinks